National College Decision Day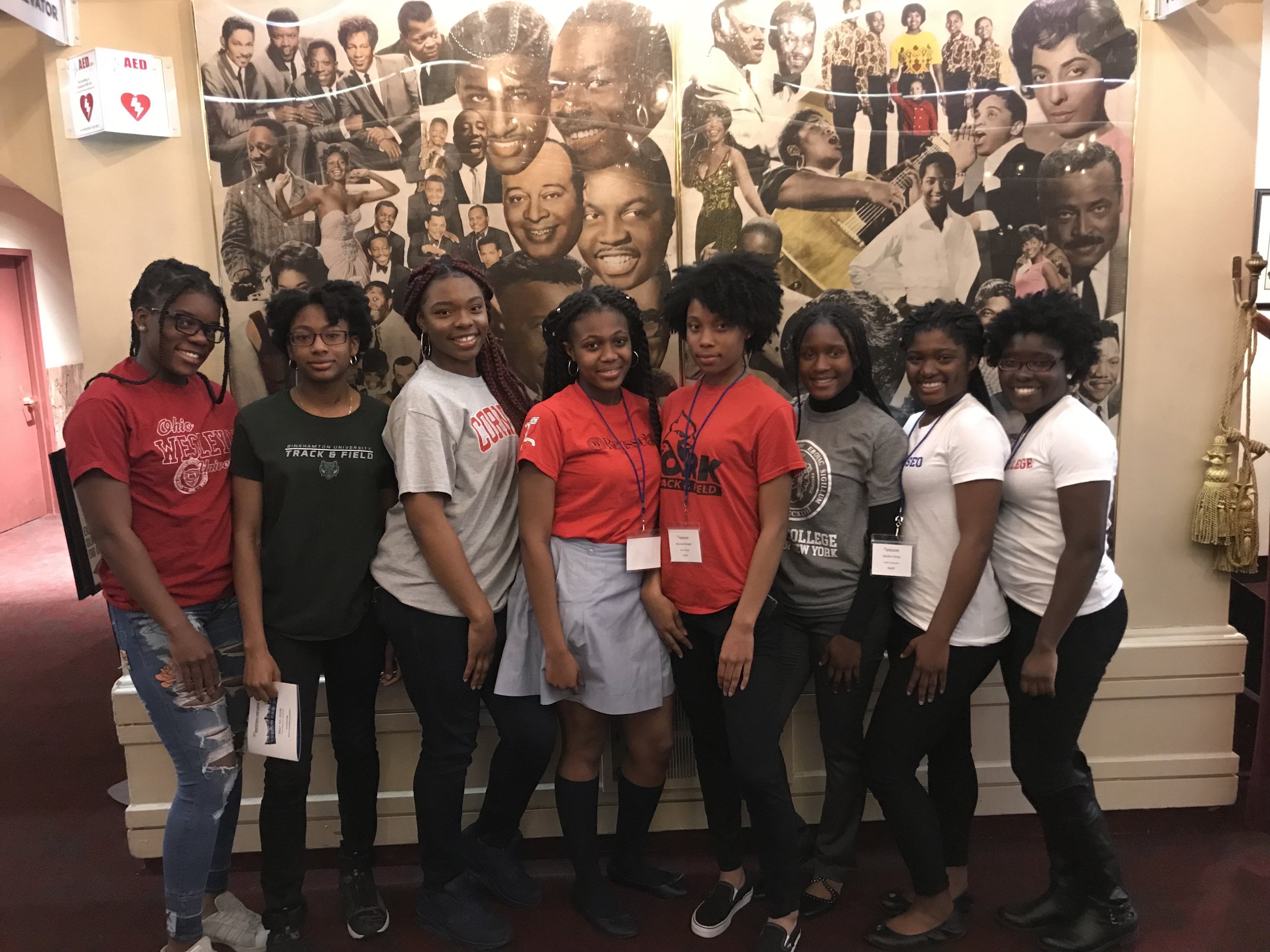 Armory College Prep (ACP) took part in the 6th annual College Decision Day held at The World Famous Apollo Theater. College Decision Day is an annual event created and sponsored by Harlem Educational Activities Fund (HEAF) as a celebration of the graduating seniors from their respective High School programs, along with a variety of college bound organizations similar to Armory College Prep. This is the 4th year ACP has participated in the event. Nearly 200 students were given the opportunity to announce to the world where they will be attending college in the Fall.
Eight of our seniors were chosen to represent our Class of 2018. Here are the students and where they will be attending in the fall.
Amy Alagor- Cornell University
Alexandria Brown- Rensselaer Polytechnic Institute
Kiara Harris - Ohio Wesleyan University
Dominique Jackson- SUNY Binghamton
Deidre Ottey- SUNY Geneseo
Desirae Ranger--York College
Amanda Sowah- Dickinson College
Nichole Toussaint – City College of New York
Congratulations to all the Class of 2018 .