Top 10 Performance at New Balance Nationals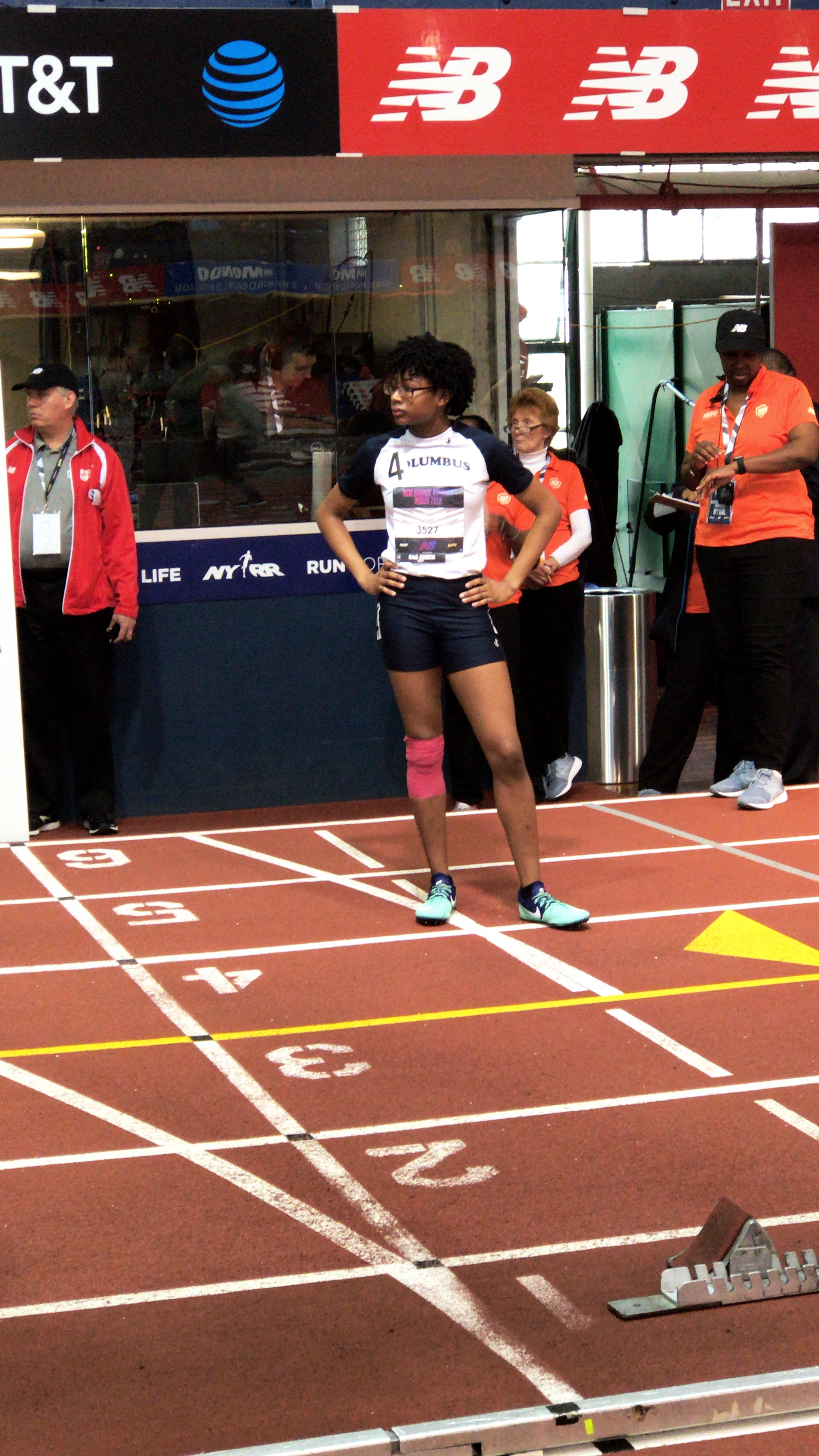 The nation's top high school athletes recently came to The Armory to compete at the 2018 New Balance Nationals Indoor. Armory College Prep student-athletes from Taft Educational Campus competed at nationals for first time since starting their track and field careers a little over three years ago. The triple jumpers affectionately known as "the big three" were reportedly excited and nervous about competing on the national stage for the first time. With national competition experience under their belt they are looking forward to reaching new heights outdoor season.
The Columbus high school girls finished top 10 in the 4x400m relay and the 4x200m relay against over 150 athletes. With her first individual appearance in a national event, Columbus' Rori Lowe had a great performance in the long jump. She finished top 15 with a jump of 17'4.75". Their 4x400m relay ran 3:55.63, which is a new personal best by two seconds.
Senior Dylann Core said, "We were not expecting to set a new personal best by two seconds. We are so excited to peak at an amazing and competitive meet."
ACP Junior Rori Lowe added, "The atmosphere is intimidating because we are facing people from all over the country, not just competition in the tri-state area, but we rose to the occasion and got the job done."