ACP Graduate Shines at Biological Research Conference for Minority Students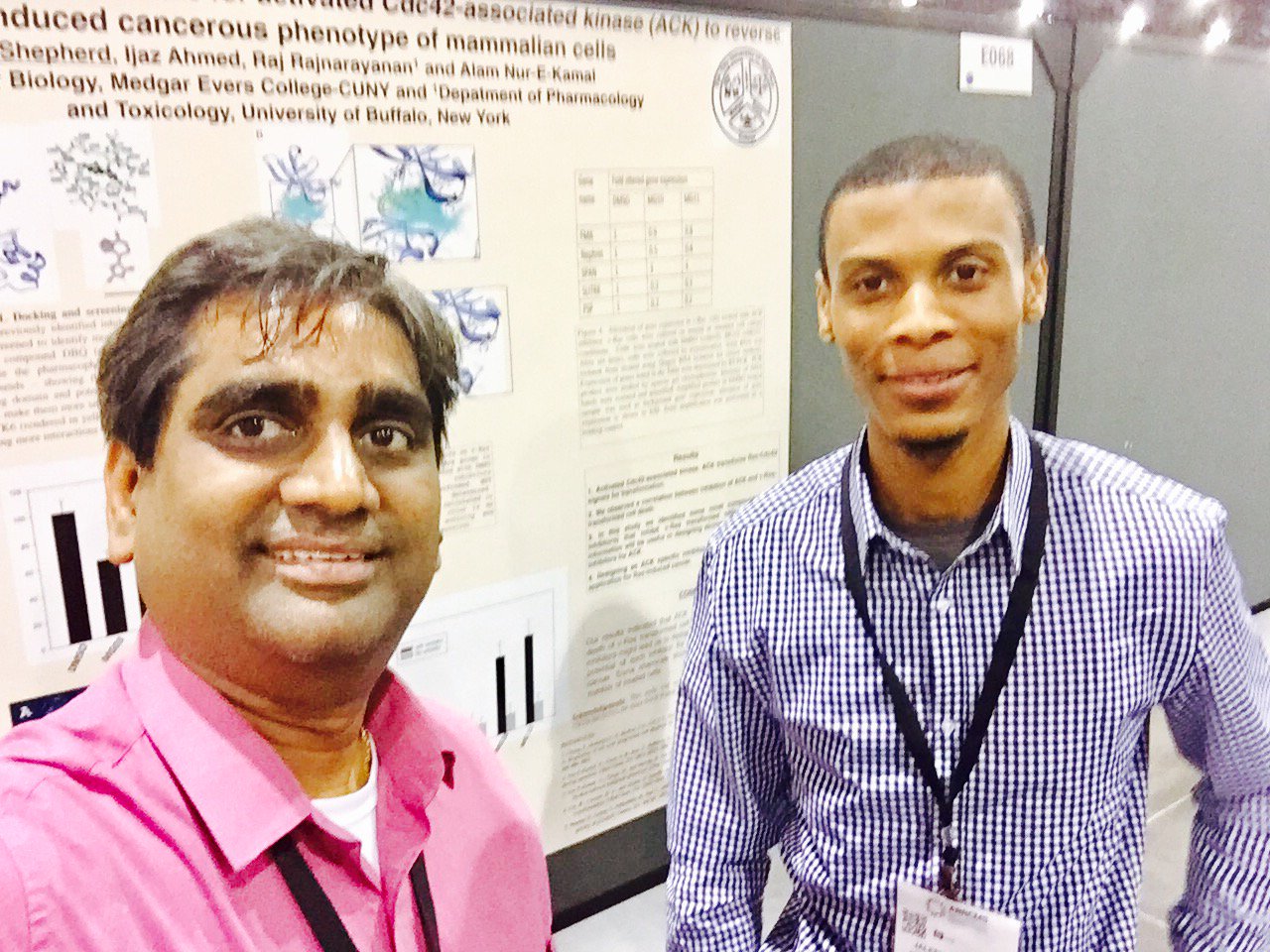 Jaleel Shepherd, ACP Class of 2014 who is now a senior at Medgar Evers College, was recently recognized for his work in signaling pathways that enable cancer cells to survive by being awarded Best Poster in the Cancer Biology category at the Annual Biomedical Research Conference for Minority Students. His work described the three-dimensional structure of ACK (a protein kinase, or enzyme that modifies other proteins by chemically adding phosphate groups) and how he screened for specific cancer inhibitors, showing their effects on cancer cells.
Twenty students from seven CUNY campuses won honors for presentations of their original research at the American Society for Microbiology's Annual Biological Research Conference for Minority Students. More than 1,800 students presented their research and some 300 received awards for their oral or poster presentations to the 4,300 students who attended the event.
Shepherd praised his mentors at Medgar Evers – biology professors Alam Nur-E-Kamal and Ijaz Ahmed, as well as Raj Rajnaraynan, a pharmacology and toxicology professor at the University of Buffalo, where he conducted research over the summer.
Shepherd, who was also a CLIMB UP 2017 participant, said, "I'm interested in the underlying specifics of diseases. I'd like to find cures and not just for cancer. Ever since I was young I've wanted to understand how things work, for the purpose of helping others."